---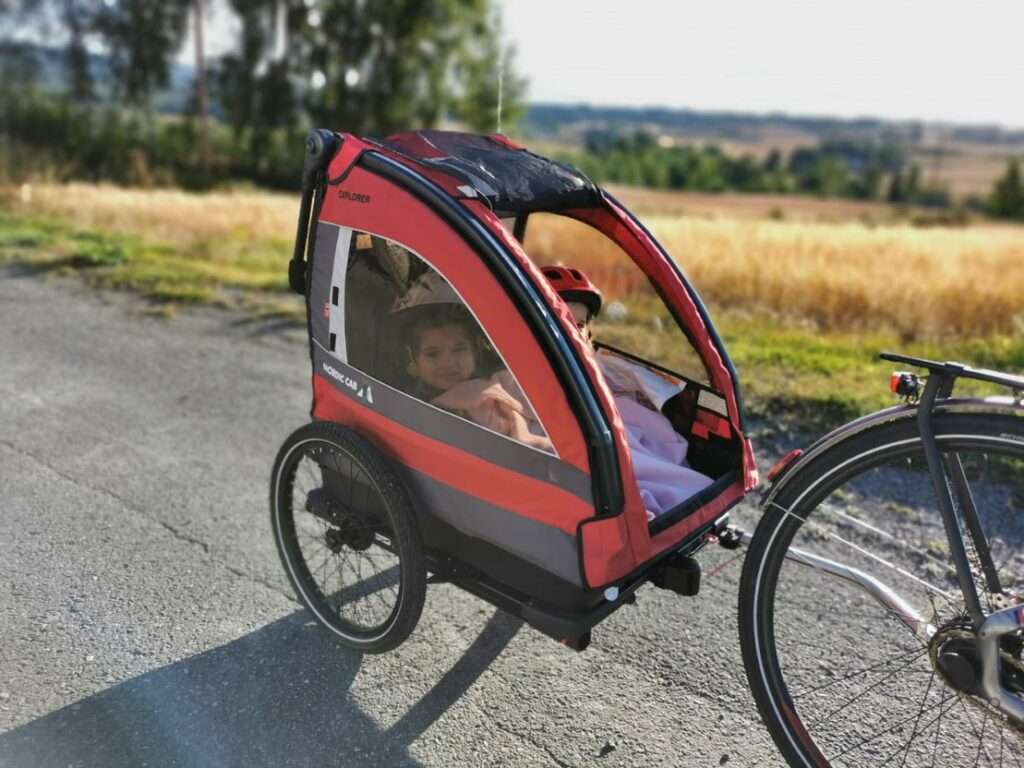 ---
PRODUCT BENEFITS
Bike trailer
Our bike trailer allows the entire family to participate in small and big everyday trips.
The Nordic Cab Explorer is the solution to everyday logistics and will be your best friend for longer weekend adventures.
---
Comfort
---
---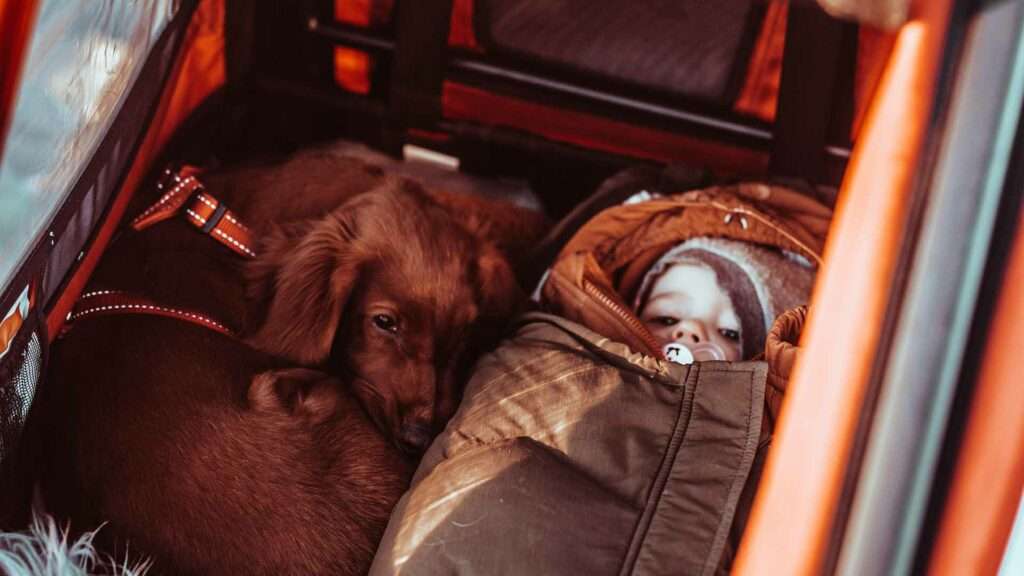 Unique comfort
The seat in the Nordic Cab bike trailer can be adjusted from upright to flat position. This provides great comfort and flexibility for the child, either it is awake, asleep or relaxing.
Seat can be centred
If there is only one child in the bike trailer, the harness can be centred. This allows the child more room.
Interior space
There's plenty of space inside the Nordic Cab bike trailer. From the bottom of the seat to the roof there's a huge 71cm. This means that you can have children up to the age of around 6 in the bike trailer.
---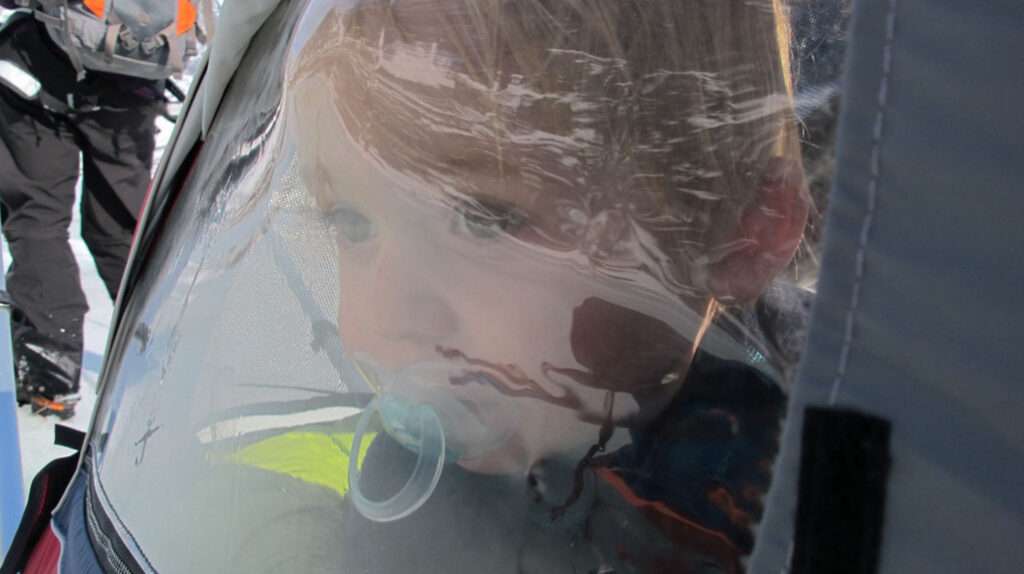 UV protection
All windows are slightly tinted and have a UV filter – for long sunny adventures and active weekdays.
Sunshades
Retractable sunshades in all windows.
---
Safety
---
---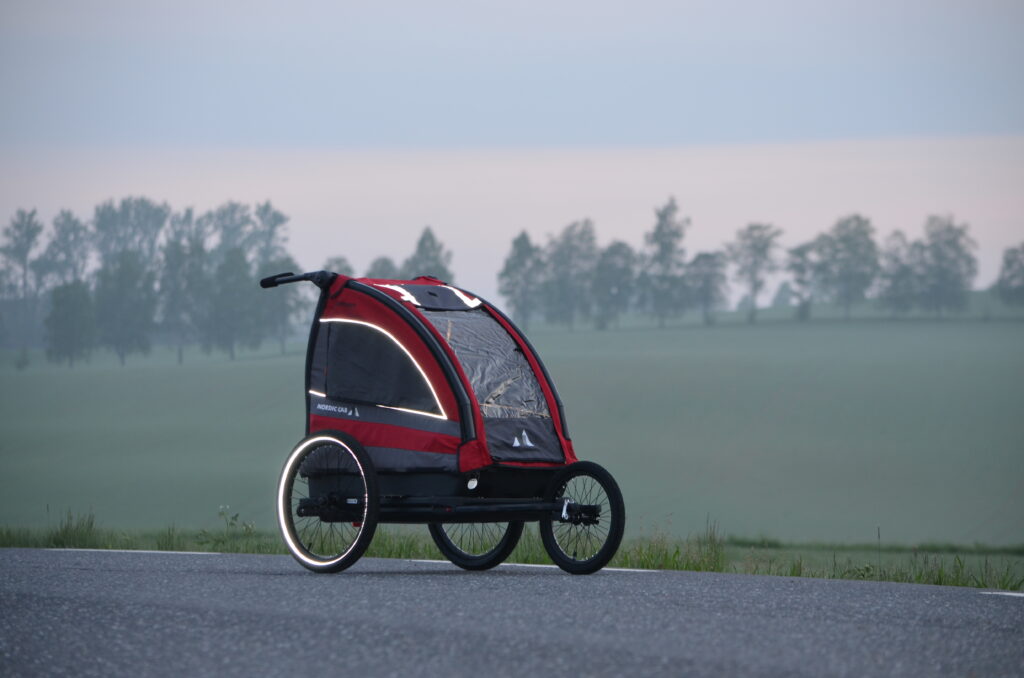 Safety first
Solid roll bar
5-point harness
Solid base offers good protection from impact
A raised flag with reflector makes the Explorer bike trailer visible in the dark
Several integrated reflectors around the whole bike trailer
Red LED on the rear of the bike trailer is included
---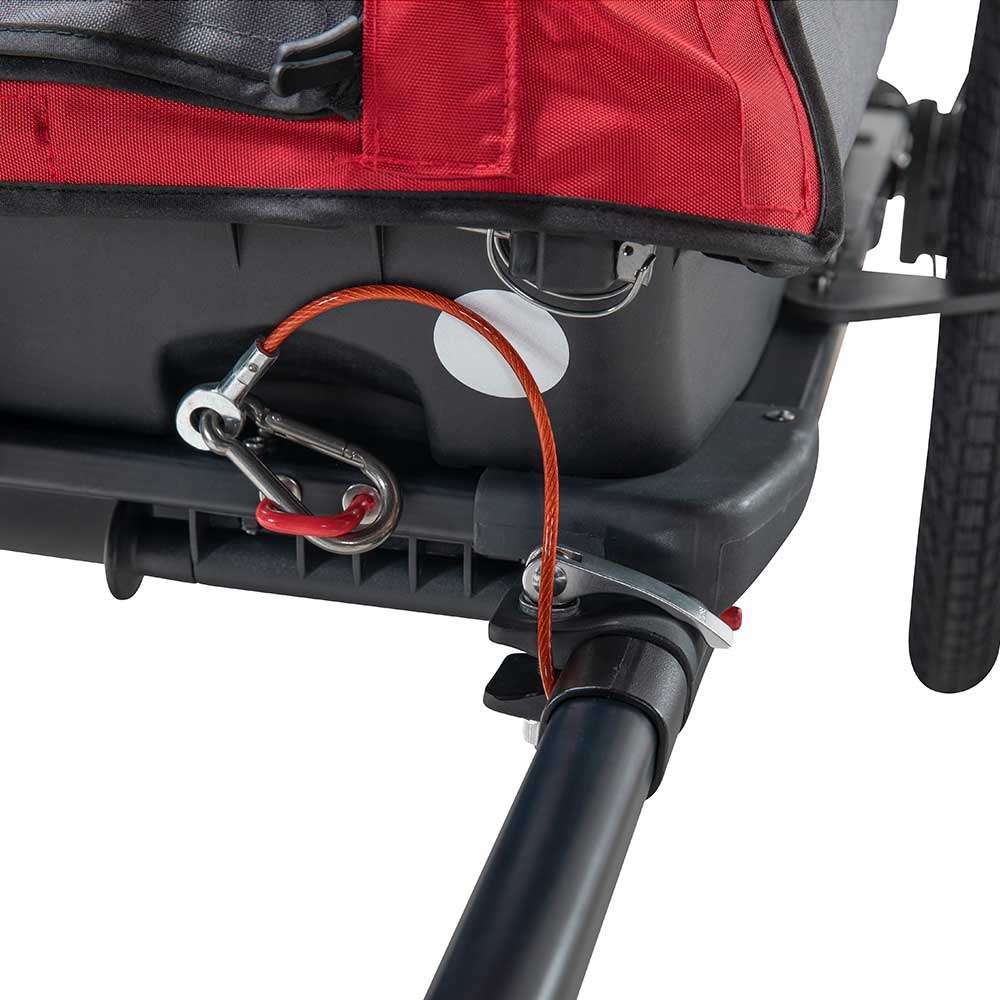 Safer wire
As a bike trailer, it is mandatory to have a safety wire connected to the bike. Nordic Cab has made this even safer by connecting it to the actual cab, not on the actual bike arm, and to the bike
---
Practical
---
---
Collapses easily
With simple movements, and completely without tools, the bike trailer can easily be folded and transported in the trunk of a car.
---