GOT SOME QUESTIONS?
LET'S ANSWER THEM!
We're here to help. Should you wonder about shipping, payments, returns or perhaps the product itself?
Below you'll find our extensive FAQ. If you can't find what you're looking for, don't hesitate to contact us directly.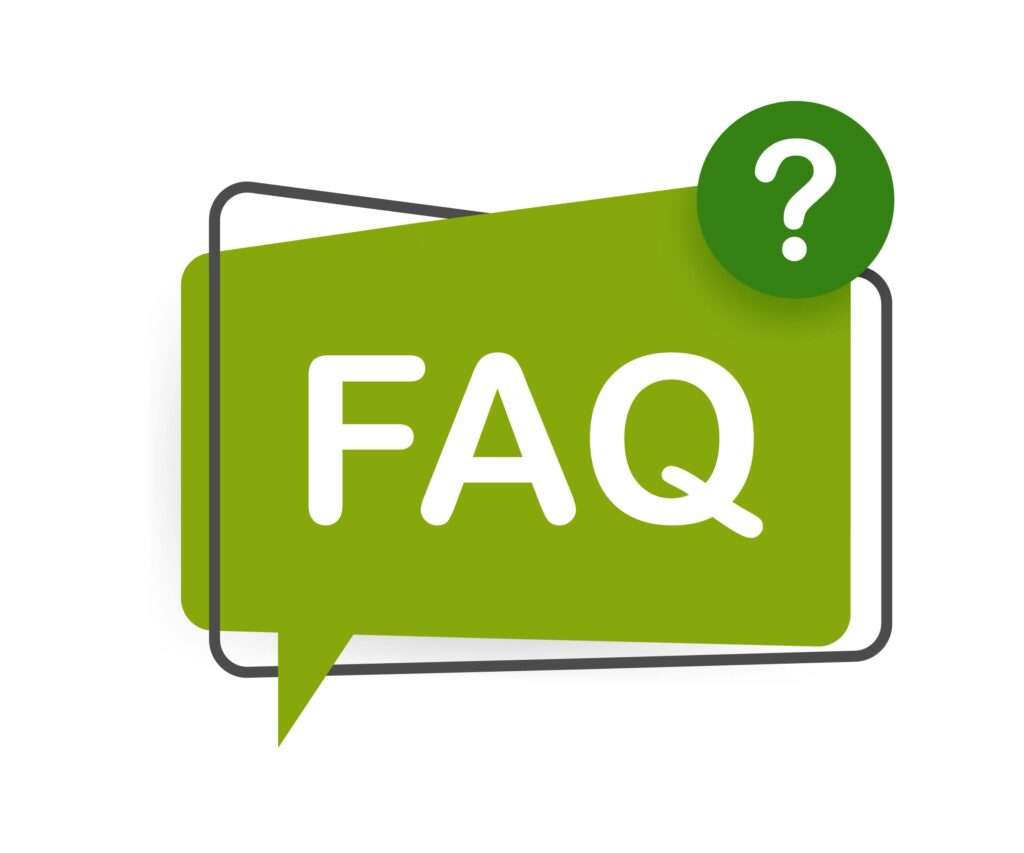 PURCHASING HELP
Book a personal online product demo with Nordic Cab, and see our products live while interacting with one of us. You will get a presentation of all the key features and possibilities. Along the way, you can ask questions and we can take a more in-depth look at parts of the product that are important to you.
No. There is no hidden costs. Taxes and duties/ VAT are included in all prices that you see on our website and prepaid by us before delivery. You will receive your order delivered to your door 100% hassle free.
As a part of our 50 days satisfaction guarantee, you will always be able to return your Nordic Cab to us within 50 days, counting from the day you receive it. But before returning it, please let us know if you experience any problems or if there is anything you are insecure about, 9 out of 10 times we are able to make you love the Nordic Cab like we do. In case you do decide to return, please contact us and we will assist you in this process.
We ship every business day, and normal delivery to Canada, US and Europe is 3-5 business days, using our partner DHL with delivery to your door.
Nordic Cab maintains its reputation for high-quality products at competitive prices by employing a vertically integrated approach. We control the entire manufacturing process in-house, optimizing production efficiency. Our direct-to-consumer sales model eliminates middlemen, reducing costs. We also focus on streamlining operations, ensuring that every expense contributes directly to product quality and customer satisfaction. This commitment allows us to deliver exceptional value to outdoor enthusiasts and families while maintaining affordability.
Our strategy is to always offer Explorer at a stable competitive price. We only sell Nordic Cab directly via our own online store.
There are no intermediaries and we are therefore able to offer the high-quality product Nordic Cab at such a great price.
Firstly, Nordic Cab provides a solution in which the seat can be laid down completely flat. No other multipurpose trailers/sleds or bike trailers on the market offer this. This provides excellent flexibility and comfort for your children.
The height from the bottom of the seat to the ceiling is 71 cm, meaning that you are guaranteed to have a trailer that is large enough for your child/ children until they no longer want to use it.
There is also great storage capacity behind the seat, excellent insulation against the cold when used as a sled and pram during winter and you can also centre the seat so that one child can sit in the middle of the trailer.
An integrated safety wire running the length of the bike drag provides additional safety when used as a bike trailer. Simple design and high-quality materials make Nordic Cab a solid and durable product built to be used.
All materials have been tested at minus 20°C. Nordic Cab are also a Norwegian manufacturer and product, ensuring excellent access to accessories and spare parts.
Another factor that makes Nordic Cab unique in the market is that it can easily be converted to a pure cargo cart and transport carrier. You can read more about Nordic Cab here.
Read our recommendations and the differences between the models from the different years of manufacture here.
WARRANTY
Yes. We offer all spare parts for a minimum of 10 years from the date of manufacture. If we do not have the specific part in stock, we will most likely have a working solution to offer even if your model exceeds 10 years. To the extent possible, we will also strive to ensure that new developments on the Nordic Cab are also compatible with older versions.
If you have a product that has been purchased from our online store and it has faults or defects, please complete this form and send it to support@ncsolutions.no and we will help you with this.
From the day of purchase your Nordic Cab is warranted for 2 years against defects in materials and workmanship.
From the day of purchase your Nordic Cab is has a limited warranty for 5 years against defects on the frame and structural static parts.
Read more about the warranties, repair and replacement here.
PRODUCT
The canopy has been double rubberised coating on the inside of the cover, making it water-repellent. Not the entire cabin is waterproof, so if you will be using the trailer for actively in heavy rain or if you will leave it outside without cover, we recommend our rain cover for extra protection.
There are two different answers to this question, since you can use the trailer as a bike trailer for children (which is subject to strict recommendations), as well as for all the other areas of application, for example as a pram, sled, pushchair, etc.
Bike trailer: The recommendation here is to not exceed a total weight of 60 kg/132 lb. Since the trailer weighs 16,5 kg/36,5 lb, you have 43 kg/94 lb at your disposal. This is because you are traveling around more traffic, at higher speeds and there are generally more risks. The greater the weight carried in the trailer, the longer the braking distance.
Other areas of application: We do not have any special weight limitations for Nordic Cab when used for other areas of application, but you will be able to load the trailer with significantly more than 45 kg/99 lb.
No, there is very little you have to do to assemble the Nordic Cab. You primarily have to attach the top frame to the bottom box using the locking pins and then attach the bracket to the caster at the front. This is a simple operation and is clearly explained in the manual and our installation guide on youtube.
Yes, but this requires you to have a "Split seat back", which is available as an extra.
Nordic Cab can be used as a stroller, jogger, hiking and sled from birth, but we recommend using a baby seat suitable for children from newborn up to and including 9 kg.
If you are going out on a trip using the sled, it is important to consider the weather, temperature and duration of the trip. For the very youngest (0-9 months), it is particularly important to always monitor the child to make sure they are warm and comfortable. Adjust the length of the ski trip just as you would if going out with a stroller.
When using Nordic Cab as a bike trailer, the child must be a minimum of 9 months of age and able to hold their head/neck up independently. The seat must never be placed in the reclining position when using Nordic Cab as a bike trailer. The seat must be angled and the straps that secure the back must be tight. This is a recommendation from the EU-standard for bike trailers.
It is difficult to specify an age at which children should stop using Nordic Cab, as children's heights vary, but since the height from the bottom of the seat to the ceiling is 71 cm, you should be able to use Nordic Cab with children until they are around 5-6 years of age.
The sled in particular is something you will be able to enjoy for a long time. When children reach the age of 3-7, they often want to ski themselves, but it is good for both the children and for the duration of the trip if they are able to rest a little in the sled throughout.
Yes, that is no problem 😊
You can either place the child on the right-hand side (direction of travel) or centre the harness and cushion so that the child is sat in the middle for better comfort.
The reason why we do not offer a single-child model is that the EU standard for bike trailers has a minimum width requirement between tyres of 75 cm for reasons of tipping safety.
Nordic Cab is 80 cm wide and the difference would be only marginal.
There is no conventional suspension on the Nordic Cab, but its equipped with large air-filled tyres and fitted with 'suspended' seats that provide cushioning in the event of impact. Nordic Cab has been sold without suspension since 2007 and there are very few people who comment on this after using the trailer.
Suspension will only be effective when it is used as a bike trailer and we believe that the simple and solid design is crucial for fulfilling all areas of application and durability in our product. We also offer balloon tyres for those who want more cushioning in the trailer.
There are many advantages to our uniquely designed sled skis. Excellent glide in the material and curved design, dedicated attachment points for the ski give optimal balance, guideways/ rails underneath makes it stable, width give carrying capacity on loose snow, individually movable and twintip for easy manoverability. You can read more about all the advantages of using Nordic Cab as a ski-sled/ pulk here.

The skis have been developed and optimised over time in collaboration with customers and Knut Nystad (boss glider for the national Norwegian cross country ski team) in order to achieve the optimal skis for the Nordic Cab.
Our competitors primarily use rebranded children's skis that have not been developed for good glide or use with sleds. You can read about all the advantages here.
Yes 😊 The Nordic Cab seat solution is unique and can be adjusted to any position, all the way down to a fully horizontal flat bed for an optimal sleeping position.
Your children can relax, allowing you to experience more.