---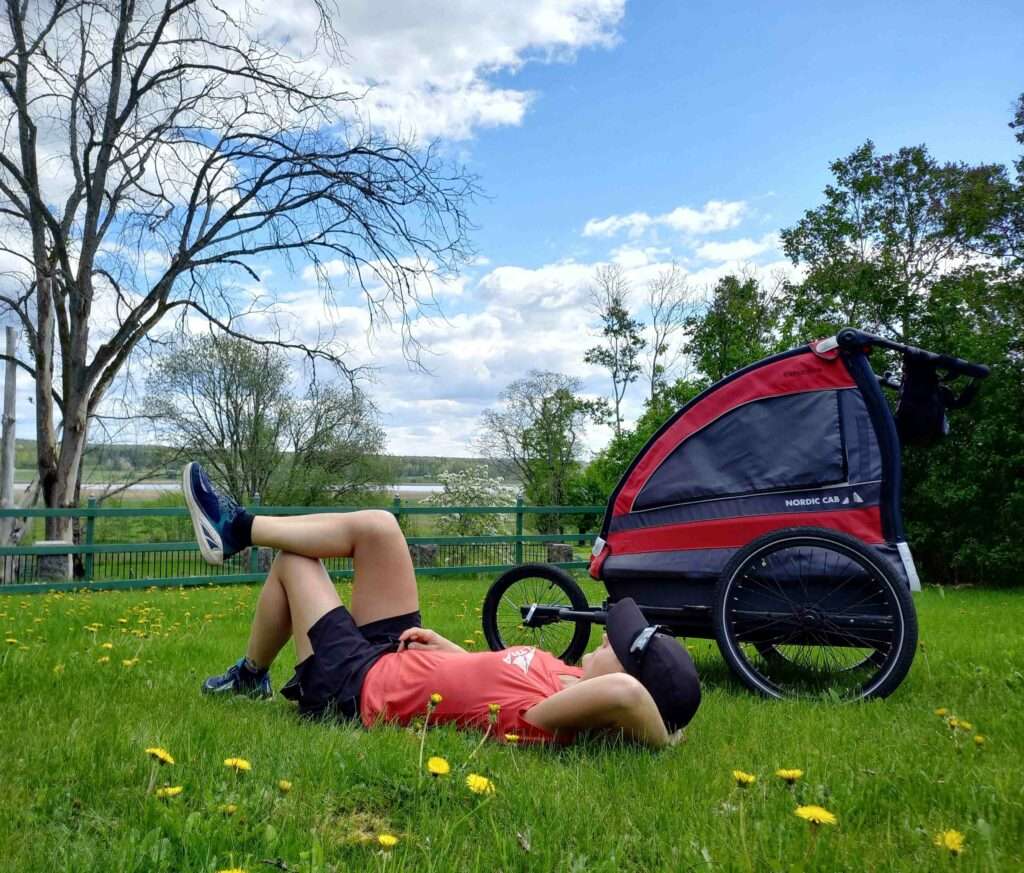 ---
PRODUCT BENEFITS
Jogger
Our pushchair enables you to stay active while your child is safe and comfortable in the spacious compartment.
Nordic Cab Explorer is your solution for everyday logistics, and your best friend through the weekend's longer adventures.
---
Comfort
---
---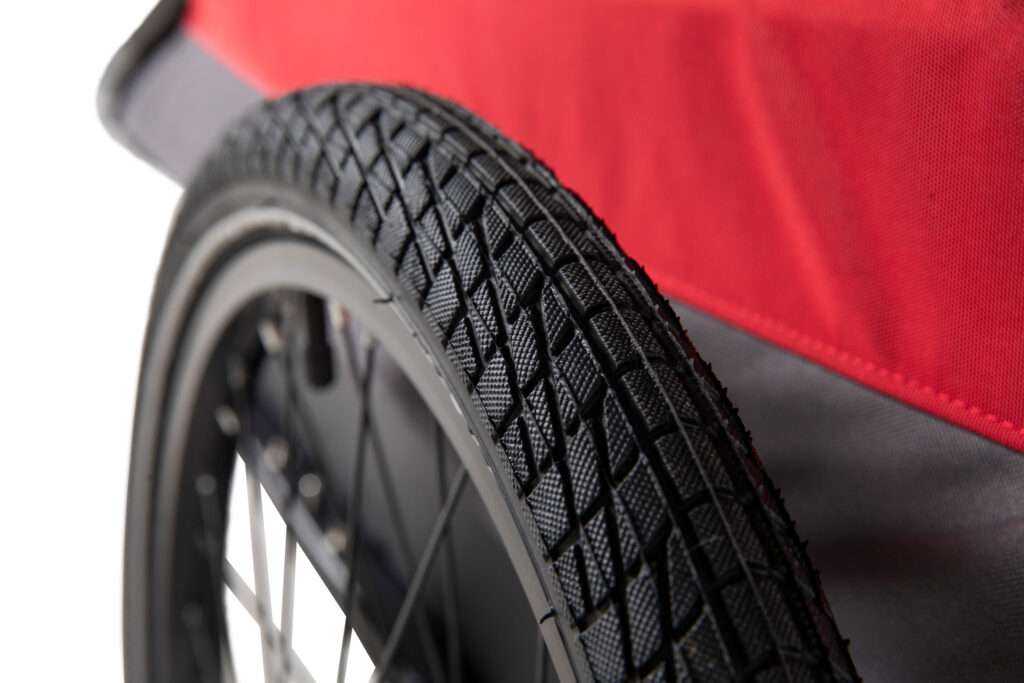 Big wheels
When running, it's important to have big wheels so that the cart rolls well with little resistance. That's why there are 2 large 20-inch rear wheels and one 16-inch front wheel. The front wheel is also a great advantage when there's muddy or a lot of snow on the ground.
---
Seat can be centred
If there is only one child in the jogger, the harness can be centred. This allows the child more room.
---
UV-protection and sunshade
All windows are slightly tinted and have a UV filter – for long sunny adventures and active weekdays.
Sunshades
Retractable sunshades in all windows.
---
Adjustable handle
The handle can be adjusted in 9 different positions to allow for the most ergonomic position for the arms when jogging.
---
Safety
---
---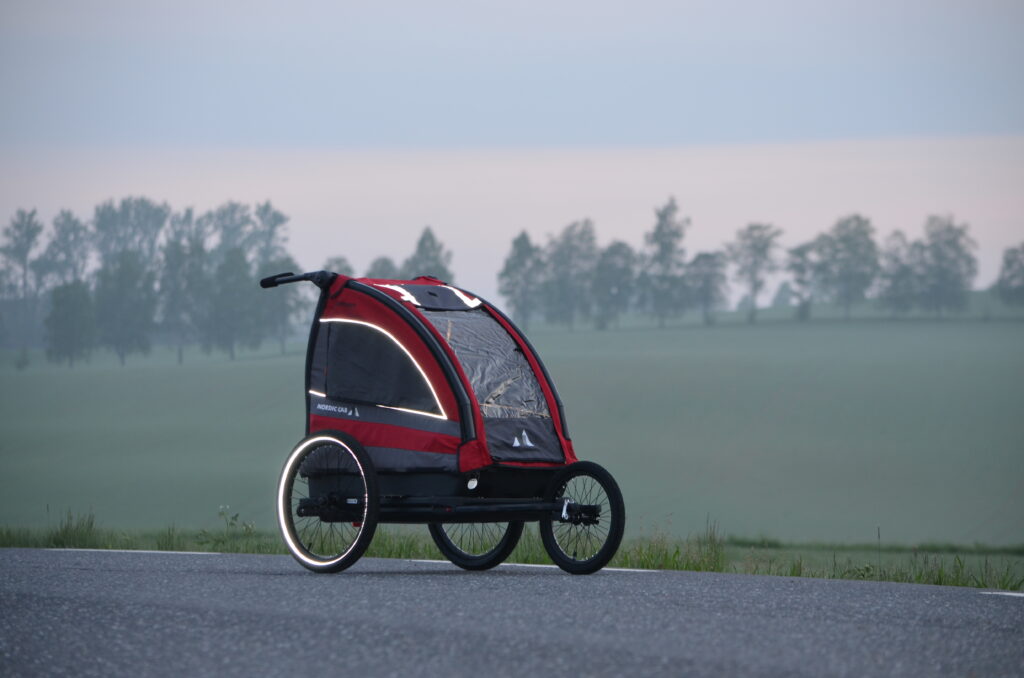 ---
Safety
Solid roll bar
5-point harness
Solid base offers good protection from impact
Several integrated reflectors around the whole jogger
---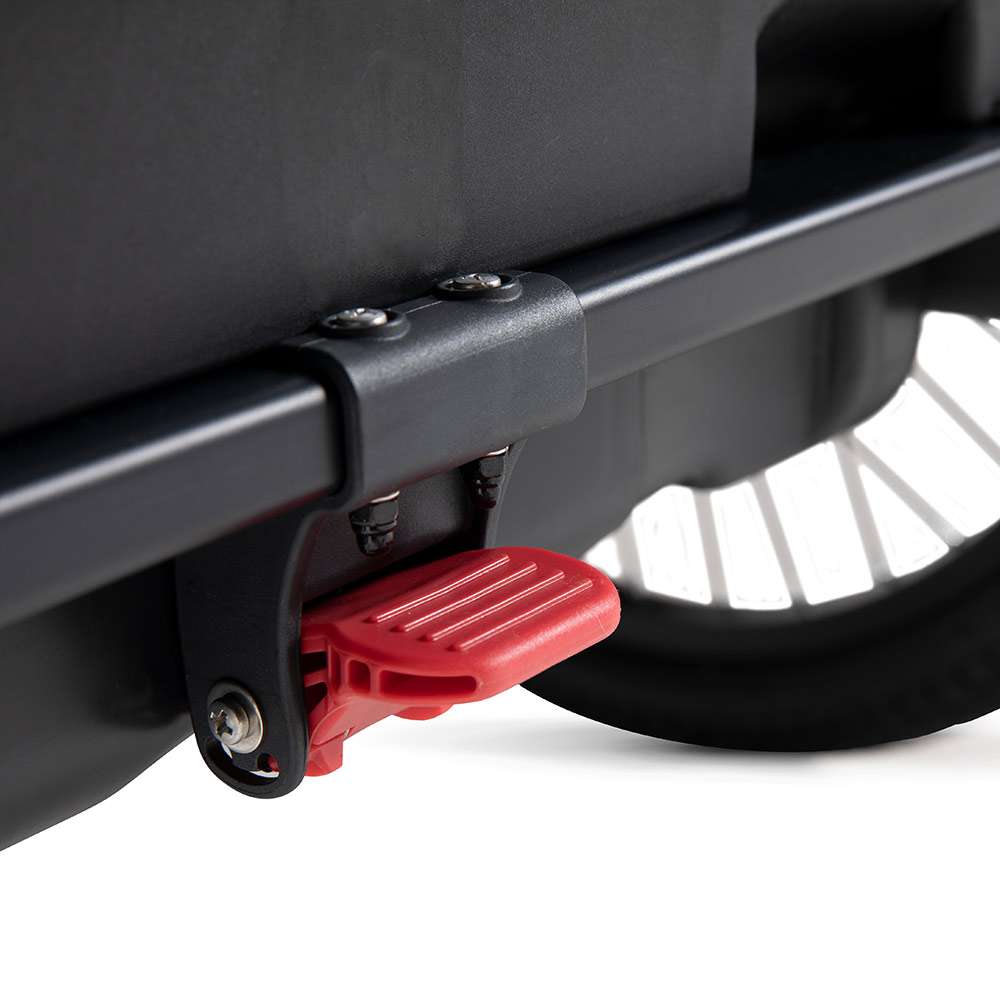 ---
Parking brake
You should always lock the wheels when parking, and this is easily achieved by stepping down on the foot button, which locks both rear wheels.
---
Practical
---
---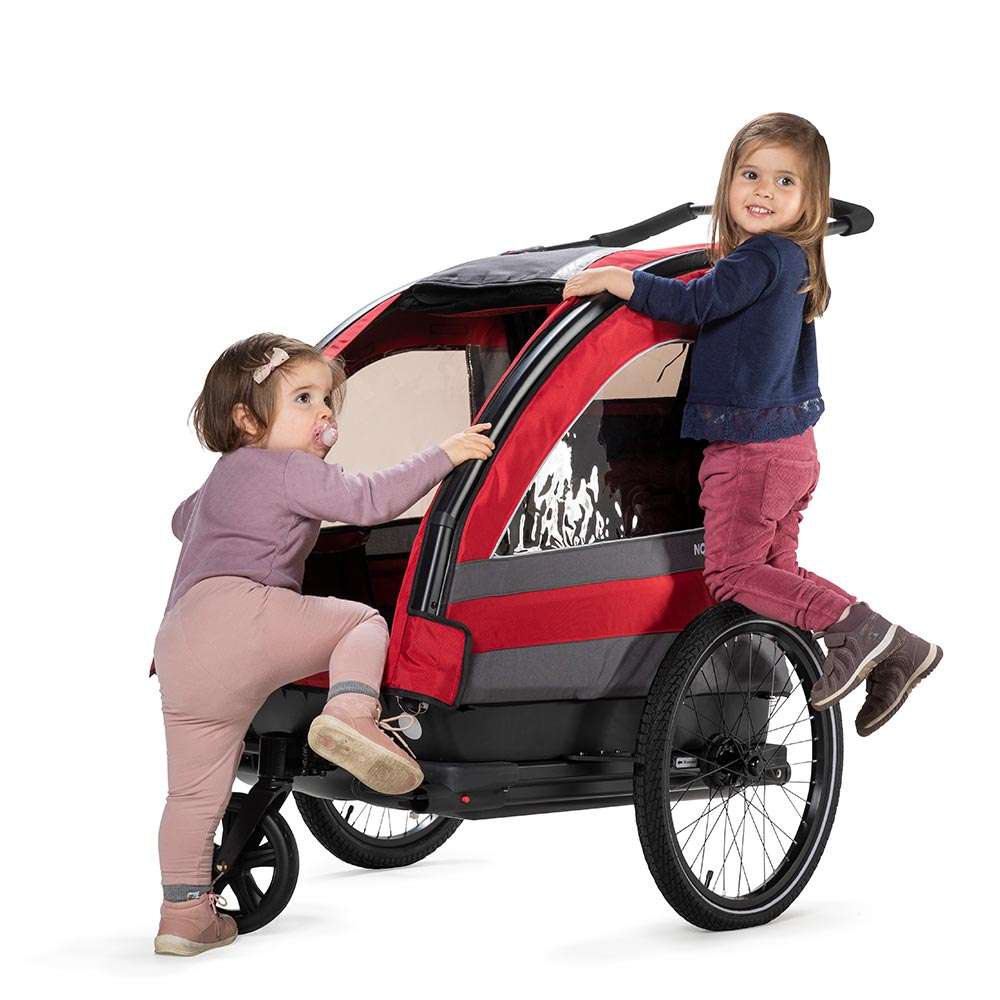 Easy in and out
The front is easily opened with a zipper. It's easy to reach the child, and it's easy for older children to get in and out of the sled themselves
---
Storage
There's plenty of space behind the seat in the Nordic Cab for storing equipment for the trip.
In the children's compartment on the sled there are also two pockets to store toys and drink bottles.
---
Collapses easily
With simple movements, and completely without tools, the jogger can easily be folded and transported in the trunk of a car.