Value, Lifetime and Comfort – for small and large explorers.
Value
Buying a multipurpose carriage from Nordic Cab is a good investment. Nordic Cab's carriages have a wide range of applications and can be used in both summer and winter. Either as a running, walking or bicycle cart in the summer or as a sled in the winter. It can also easily be converted into a practical cargo trailer or cargo sledge.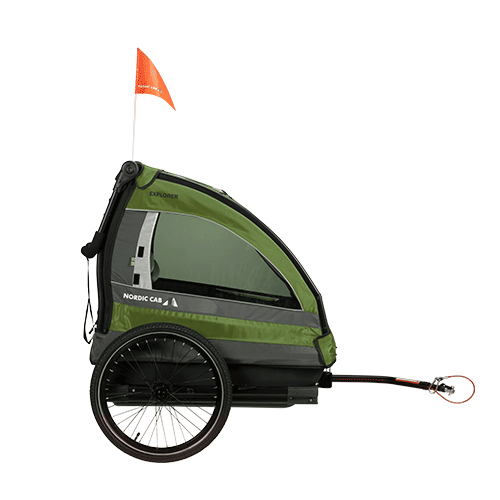 We have observed the second-hand market for a long time and our experience is that it is relatively easy to sell a second-hand Nordic Cab and the price remains high.
We also see that more and more people rent out their Nordic Cab. Either as a sled or bicycle trailer. Renting is easy and brings great joy to many. Rental can be done via multiple apps or websites.
In addition to high value in second-hand sale value, it is good for both the environment and public health to leave the car standing in the garage. The carriage was also voted best in test (NB! Norwegian language) by Dagbladet and the Ski Association in the winter season 20/21.
Lifetime
One of the basic ideas of Nordic Cab is that the carriages should be able to grow with the child and the family's needs. Parts can be replaced and additional equipment can be purchased as needs change. The adjustable seat and the large internal housing-height mean that the child will not outgrow the carriage in the first place.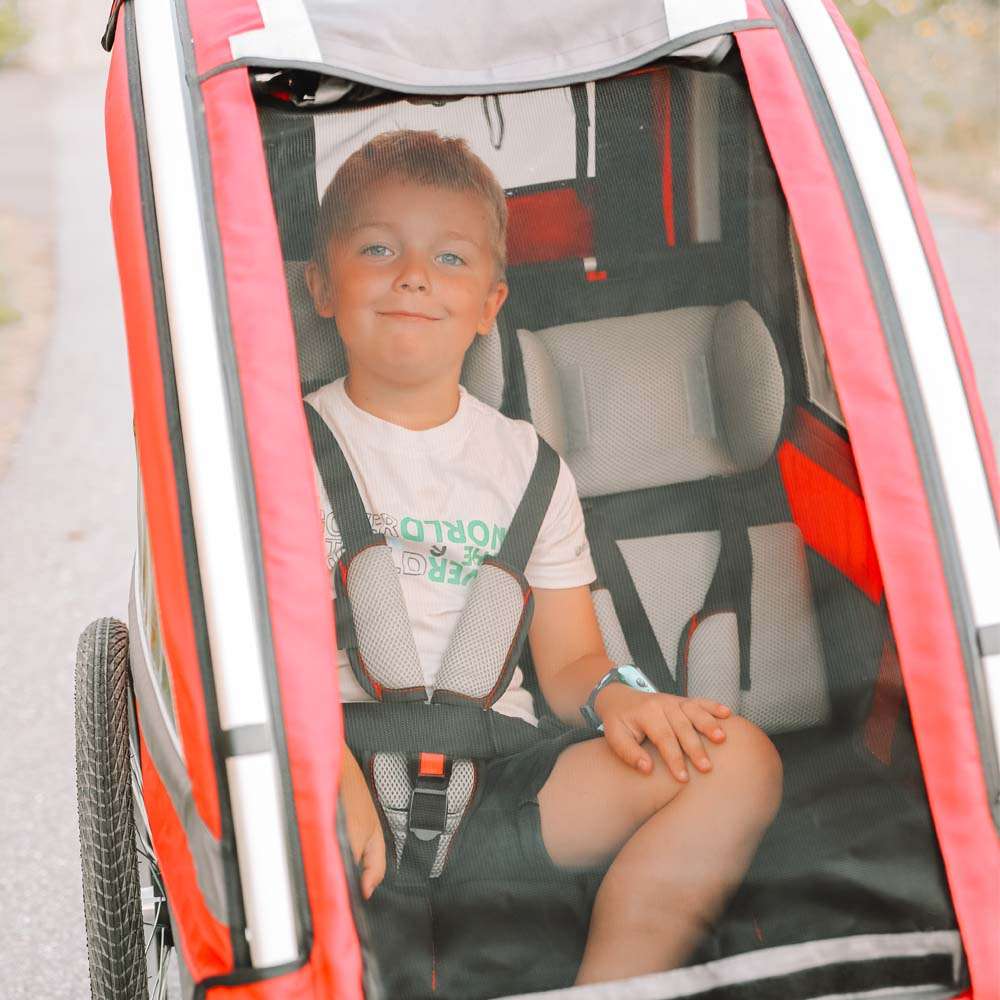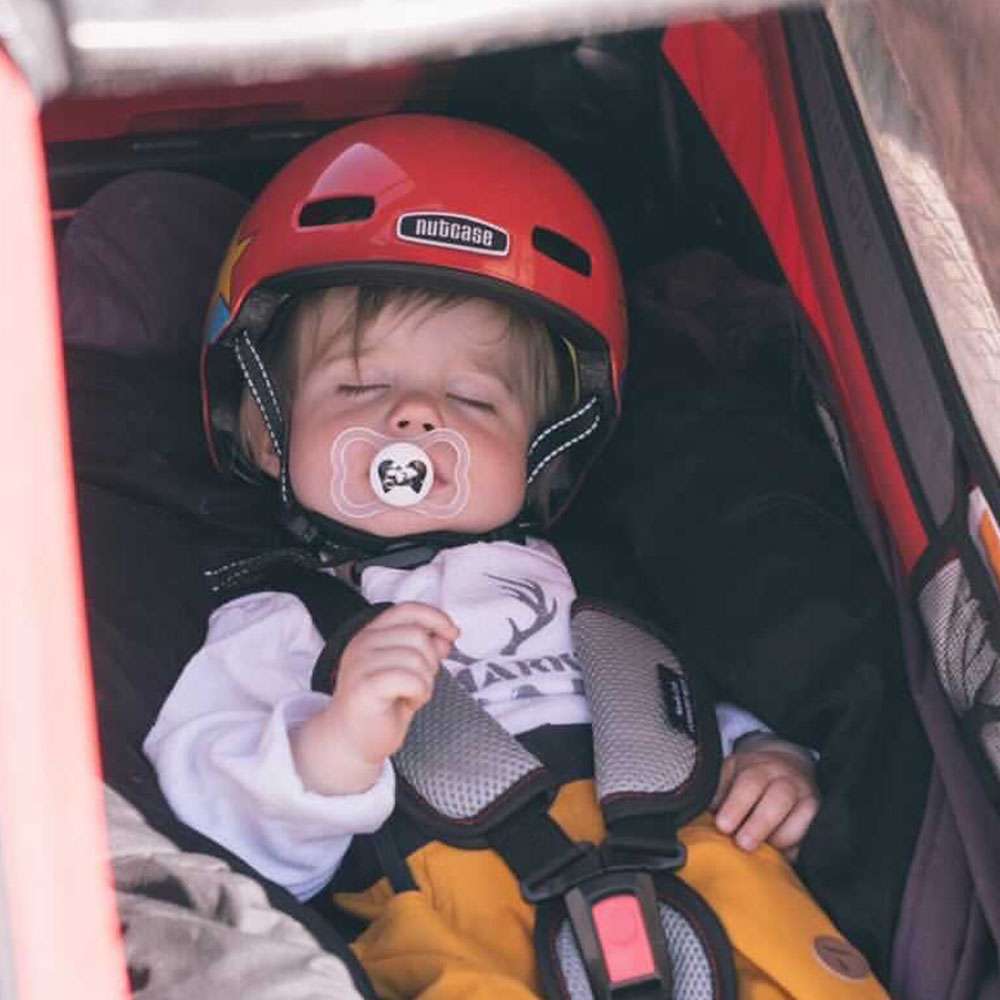 The Nordic Cab carriages are delivered with space for two children, but can easily be adjusted to a one-child carriage. There is plenty of space for both older and younger siblings, with or without an extra child seat. We always have plenty of spare parts in stock in case of an accident and help all our customers with guidance if necessary. Almost everything on the carriage can be replaced if you are unlucky and damage something.
When the children have grown out of the carriage, it can still be used as a cargo trailer, wheelbarrow or cargo sledge.
Whether you're shopping at the store or crossing Greenland on skis.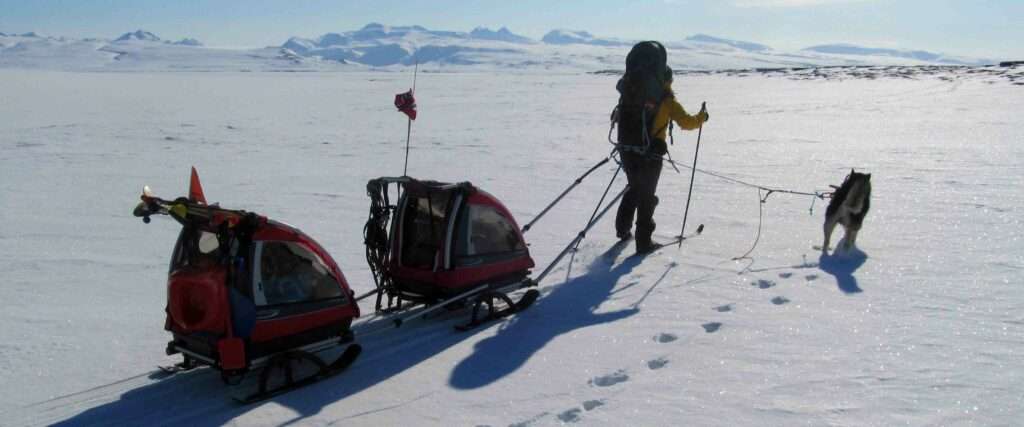 Comfort
Nordic Cab is the only one to offer carriages with seat backs that can be completely folded down to a flat position. Our carriages have a high internal housing height and unique adjustment options for the best for the child. As we say it; Explore – rest – sleep!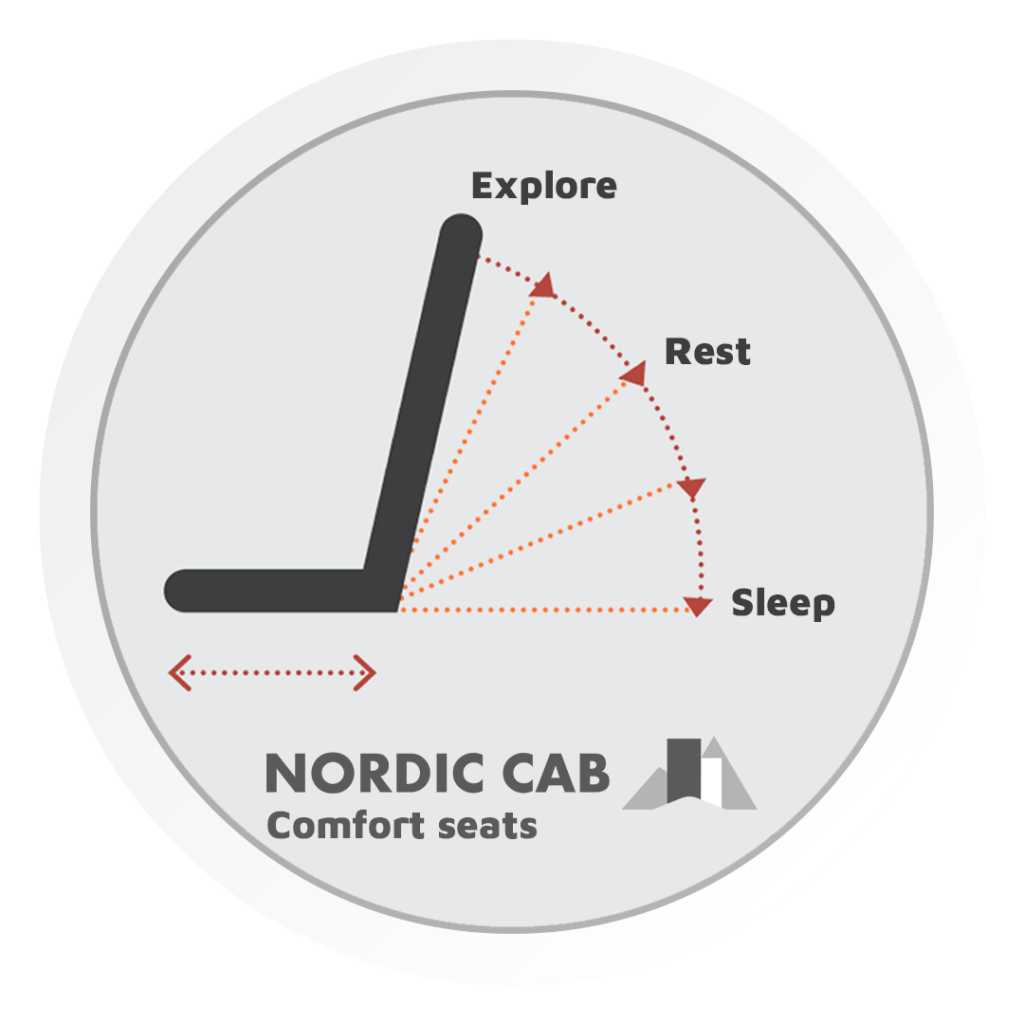 The Nordic Cab carriages have been designed with practical solutions that withstand weather and wind and are made for daily use. The carriages are comfortable for the children, but also easy to handle for the adults. Folding and take it with you in the car or convert it from a bicycle trailer to a pram in 1-2-3!