Description
Studded tires from Soumi Routa provide improved grip and safety on ice or snow.
More and more people are looking to use their bike trailer all year round. Studded tires on the bike trailer reduce the risk of skidding, but it is important to keep in mind that this does not contribute to braking.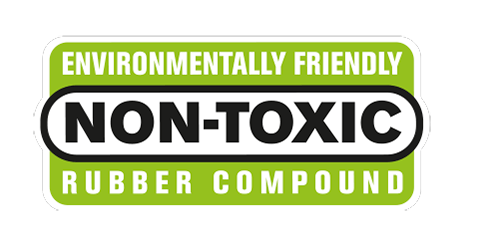 Non-Toxic, environmentally friendly tyres
The superiority of the tires is based on pure rubber compounds. Harmful oils have been replaced with low-aromatic oils. Thanks to thorough and constant product development, Suomi Tires is the leader in the manufacture of clean, environmentally friendly tyres.
Since 2005, Suomi Tyres has exclusively used environmentally friendly rubber compounds to manufacture our studded tyres. In addition, we were the first to introduce environmentally friendly, low-aromatic oils to the bicycle tyre market.