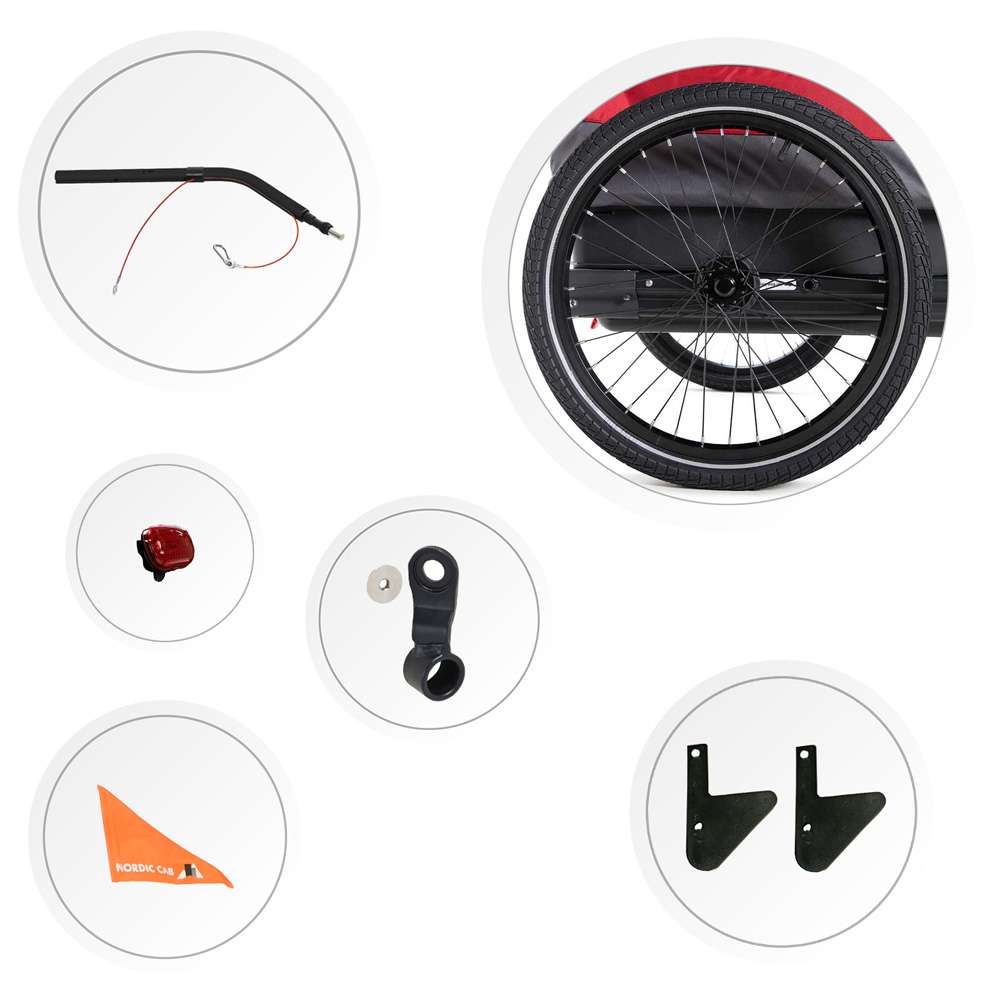 Nordic Cab – Bike trailer kit with wheels
From pulk to bike trailer. The kit includes: Axle mount hitch,  tow bar, flag, LED light, wheel kit and wheel protector kit. 
$329
Taxes and duties are included in price.
Description
Everything you need to convert your Nordic Cab pulk to a bike trailer.
Additional information
| | |
| --- | --- |
| CountryOrigin | CN |
| Tarif | 87150090 |
Nordic Cab - Axle mount hitch for bike trailer
| | |
| --- | --- |
| CountryOrigin | CH, China, CN, People`s Republic of China, Switzerland, Thaiwan, TW, US, Vietnam, VN, PL |
| Tarif | 87150090 |
Bike trailer tow bar
| | |
| --- | --- |
| CountryOrigin | CN |
| Tarif | 87150090 |
Flag with pole
| | |
| --- | --- |
| CountryOrigin | CN |
| Tarif | 87150090 |
Nordic Cab bike trailer- LED light
| | |
| --- | --- |
| CountryOrigin | CN |
| Tarif | 87150090 |
Wheel Protector set
| | |
| --- | --- |
| CountryOrigin | CN |
| Tarif | 87150090 |
Nordic Cab - Wheel kit
| | |
| --- | --- |
| CountryOrigin | CN |
| Tarif | 87150090 |